Over the past 18 months, here at Expat Taxes, we've been approached by more and more Australians planning to prepare for a life abroad. Without doubt, the Covid-19 global pandemic has had a lot to do with this as employees, and employers have transitioned to working from home.
As people were forced to work from home, it's dawned on many Australians, that if they can work remotely from home, they can work remotely from anywhere!
Ten years ago this couldn't have happened to the same degree, however in more recent years, the world has become a much more connected place with people able to utilise technology to work from wherever they desire.
As such, we've witnessed an explosion in the numbers of Australian's seeking advice to prepare for a life abroad!
If you're new to the expat life, it can really benefit you to do some thorough planning before jetting off into the sun. There are lots of things you can do to make the transition easier, but we have outlined a few of the ones that we think are important below.
Prepare for a life abroad – Where you will be living?
If you know where you will be moving to, then it can be very helpful to find out about the country. Assimilating into a new culture is never easy, but with some due diligence, you can find out about local customs and learn one or two important phrases if they speak a different language there.
Try to gauge the cost of living in the area that you will be moving to, as well as property prices and everyday things like the climate and public transportation.
Expect short-term accommodation at first
Unless long-term accommodation has already been arranged for you, it's likely that you will spend the first few weeks or months in short-term accommodation until you can find a place of your own.
Thankfully, there are many companies that work internationally including AirBnB and VRBO (useful for short term US short term rentals). These are pricey over time, though, so try not to wait too long before finding somewhere more permanent to stay.
Get a health check-up before you head off
Making sure you are in a fit condition with no ailments is an important step to take before starting your new life as an expat.
It is often the case that you might not have health coverage when first arriving in a new country, so if you do come down with a nasty bug or injure yourself, you could end up paying an exorbitant medical bill. If you intend to travel to a country that requires vaccinations, you can get your check-up at the same time too.
To discover more tips to make life as an expat abroad easier, please take a look at our other blog posts. We regularly add new content that helps expats with all sorts of problems and issues that they may run into whilst abroad and whilst preparing to move abroad.
If you are considering moving overseas to experience life as an expat, but are unsure about how to go about it, or if you're unsure about your overseas and Australian tax return obligations, contact us at Expat Taxes today – our team are always happy to answer your questions and to help.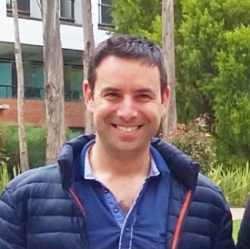 Latest posts by Terryn Davidow CPA
(see all)